Professional Lumberton, NC Ant Control by Terminix®
Do ants keep showing up in your Lumberton business or home? It can be hard to get rid of ants on your own, so call Terminix®! Our trained ant control experts will design an ant control program for whatever your ant problem requires — from a one-time extermination treatment to long-term pest control. With Terminix® as your pest control team, you can feel confident knowing your home or business is ant- and pest-free.
Lumberton Eliminates Ants with Help from Terminix®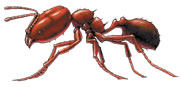 Whatever the level of an ant infestation, our exterminators have the know-how and experience to take care of it quickly and effectively. Through our 80 years of experience, Terminix® has given thousands of clients throughout Lumberton and North Carolina lasting pest and ant control, so they can relax and enjoy their insect-free homes.

Call Terminix®, and you'll see the same fast action! One of our ant control specialists will arrive at you property within 24 hours. The ant control treatments will begin with a thorough inspection that will help the Terminix® exterminator determine the extent of the ant infestation and decide what action should be taken to eliminate it. They will then make use of our powerful products and technology to get rid of ants and provide lasting protection against their return.

To make sure your ant problem is truly gone, Terminix® finds the source of your Lumberton property's ant infestation and exterminates the ant colony and queen. We're confident you'll experience lasting relief from an ant problem, and we stand behind our work with our 100% ultimate protection guarantee.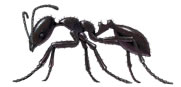 To learn more about our professional ant treatments and to get rid of ants on your Lumberton commercial or residential property, call 1-800-BUGS-911 (800-284-7911) today to schedule a free initial consultation!