Terminix® Gets Rid of Bed Bugs in Lumberton, NC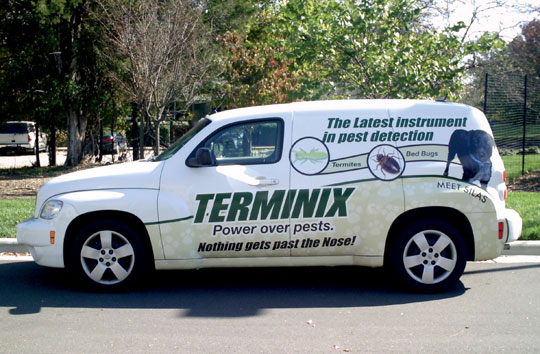 Don't know what to do about a current bed bug infestation? You need the help of professional Terminix® bed bug exterminators! Bed bugs are tough to get rid of. However, they are no match to our years of experience in the pest control industry and powerful bed bug extermination processes.
Our Lumberton, NC bed bug experts won't stop until your bed bug problem is gone. Using both preventative measures like mattress encasements, and the latest bed bug control products and technologies, Terminix® will eliminate these pests — and make sure they are gone for good.
FREE Lumberton Bed Bug Detection & Inspection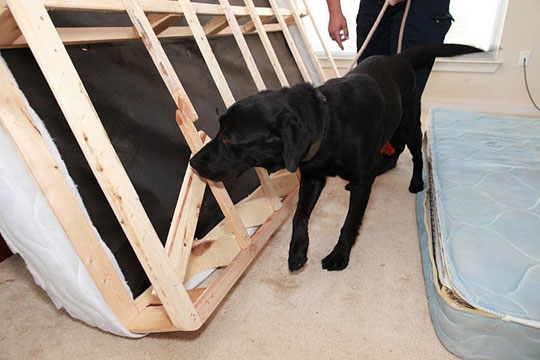 In order to execute an effect bed bug control treatment program, our Lumberton bed bug exterminators will first need to determine the extent of the bed bug problem. At Terminix®, we have certified bed bug exterminators who will take every measure to accurately detect bed bugs in your home or business. For an additional charge, you can even opt to have a trained, highly-effective bed bug detection dog inspect your property.
After we've gotten a handle on the severity of your bed bug infestation, we will customize a bed bug control plan that takes in account both the needs of your property as well as the needed bed bug treatments to successfully eradicate your bed bug infestation and keep them gone long-term.
What About Heat Treatments for Bed Bug Control?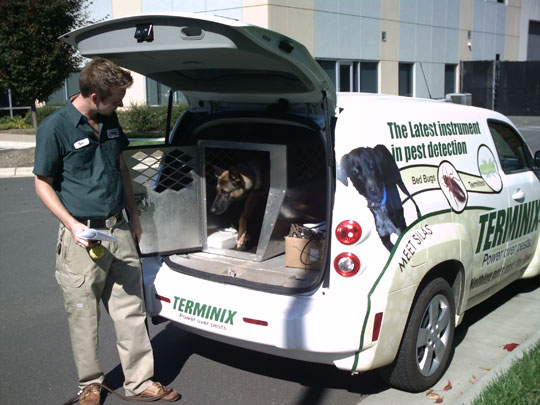 While whole-house heat treatments are becoming an increasingly popular method of bed bug control, the Terminix® team does not feel that it currently represents a good value for our Lumberton, NC customers. Taking into account its extensive prep time, inconvenience to clients and lack of follow-up treatments, we feel that the high price tags and low levels of effectiveness associated with whole-house treatments do not warrant the support of our Lumberton pest control company.
We believe in the heat chamber treatment. Lightweight and portable, the frameless heat chamber is safe for items of nearly every make and size. It is also extremely efficient, using extreme hot air to kill all life stages of bed bugs within six to eight hours of its implementation.
To find out more about Lumberton, NC bed bug control or bed bug heat treatments, contact us at 1-800-BUGS-911 (800-284-7911) to schedule a free initial consultation!