Norfolk, VA Moisture Control by Terminix®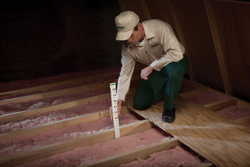 When most people think of indoor humidity, they assume that it is caused by moisture outside making its way into your home. But an even bigger culprit in Norfolk, VA homes is water in the soil in and around the foundation.
As many as 19 gallons of water a day can seep out of the soil in your property, causing humidity problems and possibly even damaging your home's structure. This humidity also attracts pests and creates an ideal environment for termites and cockroaches. Avoid these problems and protect your home with Norfolk moisture control by Terminix®!
Excess Moisture Affects New & Old Homes Alike
Old homes often have moisture problems that have developed over the years as the home has aged. But modern, tighter construction methods produce tighter joints which trap moisture in and can cause damage to your insulation and your property.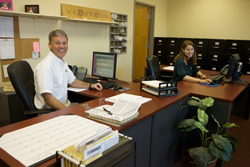 Instead of assuming your home has adequate moisture control and leaving yourself vulnerable to water damage and infestations, call Terminix®'s team of Norfolk, VA home moisture control experts! Our moisture control services have helped many Virginia homes and businesses avoid thousands of dollars in repair costs. Our latest moisture control efforts involve our use of a five-part system.
Terminix® Crawl Space Moisture Control System
Crawl spaces often provide excellent breeding grounds to insects, rodents, termites and wood-decay fungus. In efforts to better protect your home from the harmful effects of excess moisture, our Norfolk, VA technicians offer Terminix®'s Crawl Space Moisture Control System.
The five-part system was engineered to help prevent pest infestations, odors associated with mildew, moisture damage and problem property inspections. In involves flood alert notification along with:
Protect your home or business from moisture damage and insect infestations. Call our Norfolk, VA moisture control team today at 1-800-BUGS-911 (800-284-2911) to schedule a free initial inspection!