Terminix®: The Portsmouth, VA Ant Control Experts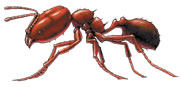 It's never pleasant to find ants crawling all over your kitchen or other areas of your home. An ant infestation can be a stubborn pest problem to handle on your own. Call Terminix® for expert ant extermination, and we'll have your ant infestation under control in no time! Our ant exterminators can service both residential and commercial properties in Portsmouth, VA.
Portsmouth Gets Rid of Ants for Good With Terminix®
Our ant exterminators know how to get rid of ants and make sure they don't come back! Through our 80 years in the pest control business, Terminix® has provided expert ant extermination to thousands of clients in Portsmouth and throughout Virginia.
Terminix® will respond quickly, arriving within 24 hours of your call to begin ant control treatments. We will conduct an ant inspection, and use the information we find to form an ant control plan. Your ant control technician will then apply treatments as needed, using powerful ant extermination products to provide lasting protection against ant infestations.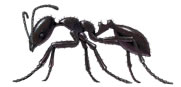 Not only will we exterminate ants inside and around your Portsmouth home, we'll also find the ant colony they come from and eliminate the queen — to prevent ant infestations in the future. With Terminix®'s 100% ultimate protection guarantee, you'll be able to have confidence that should your ant problem ever recur, we'll be there to resolve it.
To learn more about our professional ant treatments and to get rid of ants on your Portsmouth property, call 1-800-BUGS-911 (800-284-7911) today to schedule a free initial consultation!