Terminix®: Portsmouth's Trusted Bed Bug Exterminators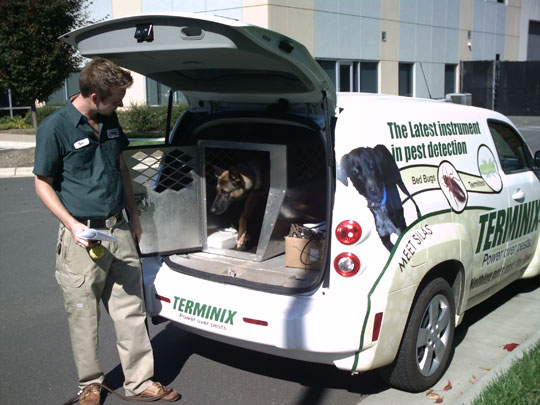 As bed bugs infestations have grown more common in recent years, many Portsmouth, VA homeowners and business owners are finding out how hard it can be to battle these pests. For fast and lasting bed bug control, you need an experienced pest control company on your side. With 80 years of pest control under our belt, we know how to quickly eliminate these pests and prevent bed bug problems in the future.
If you have a bed bug infestation, call the experts at Terminix®! With a combination of effective treatments and bed bug prevention methods like mattress encasements, we will get rid of bed bugs and make sure they won't return. We also offer a variety of commercial bed bug treatments, including those for: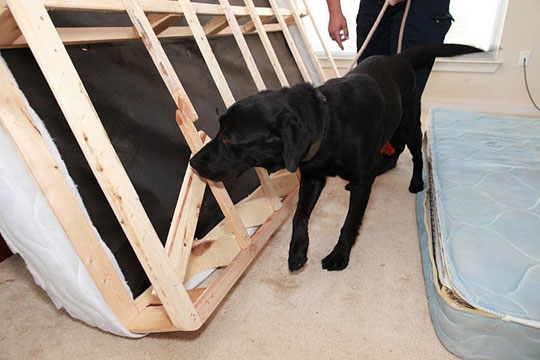 Highly Accurate, FREE Bed Bug Inspections
Before starting bed bug treatments, the Terminix® bed bug control team will need to inspect your home. We use the most accurate methods of bed bug detection, including (at an additional charge) a highly-trained bed bug dog that can sniff out these pests with amazing precision.
After the inspection, we will be familiar with your problem, including the size and kind of bed bug infestation at hand. Your Terminix® bed bug technician will use this knowledge to design a bed bug control plan that is customized to meet the needs of your property. This outlined program will include bed bug treatments, ongoing pest control, and customer education to help you prevent bed bugs.
What About Heat Treatments for Bed Bug Control?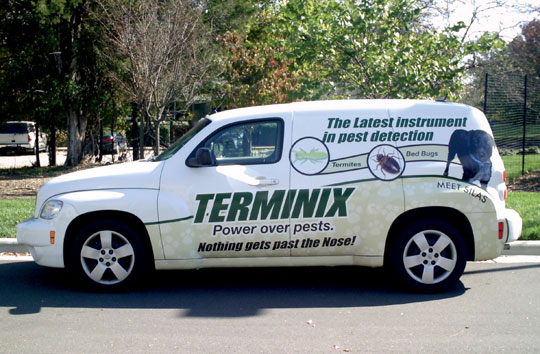 As bed bugs have become a big problem in recent years, many newer bed bug treatments and methods have become popular — including whole-house heat treatments. At Terminix®, we have a high standard for the pest control products and technology we use. As such, we choose to use only those tried and tested products to help us provide effective results to our clients with convenience, and at competitive prices.
At this time, we don't feel that whole-house heat treatments represent a good value to our Portsmouth, VA customers. The same can not be said for the use of portable heat chambers. These lightweight and frameless chambers use hot air to kill bed bugs of all life stages within six to eight hours of implementation.
To find out more about Portsmouth, VA bed bug control or to learn which Terminix® bed bug treatment is right for you, call 1-800-BUGS-911 (800-284-7911) today to schedule a free initial consultation!