Portsmouth, VA Moisture Control by Terminix®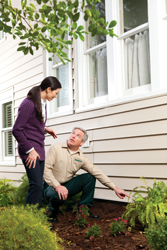 From humidity in the air to water in the soil, your Portsmouth, VA home is constantly exposed to moisture. When it gets into your home, moisture can build up and create a humidity problem that will attract pests like termites and roaches…and too much moisture can result in extensive water damage and costly repairs in your Portsmouth home or property.
If you want moisture control done right, you need Terminix®! We recommend both old and new Portsmouth homes be inspected regularly for excess moisture.
Excess Moisture Management for Portsmouth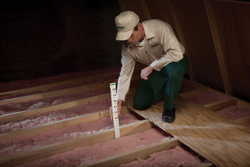 Modern construction has improved to provide a sturdier structure with tighter joints. The tradeoff, however, is that tight construction can trap humidity in your home. Home insulation can also trap and keep in excess moisture, adding to the problem. Older homes can also develop humidity issues as they age. Whatever its age, our Portsmouth moisture control technicians can inspect your property for humidity and moisture issues.
Terminix® has 80 years of experience with Portsmouth, VA home moisture control. If we identify conditions in your home that create excess humidity, we can provide the solutions to match them. Resolving these issues can save you hundreds of dollars in water damage repair costs and pest control costs. If you need home moisture control, trust Terminix®!
Terminix® Crawl Space Moisture Control System
Worried about water damage? Pest infestations? Our Portsmouth moisture control experts can implement the Terminix® Crawl Space Moisture Control System to help you protect your property from insect and rodent infestations, lingering odors associated with mildew contamination, potential moisture damage and problem property inspections.
In addition to flood alert notification, our Portsmouth crawl space moisture control system involves our use of:
To learn more about moisture control services for Portsmouth, VA, call 1-800-BUGS-911 (800-284-7911) today to schedule a free initial consultation!