Rocky Mount, NC Moisture Control by Terminix®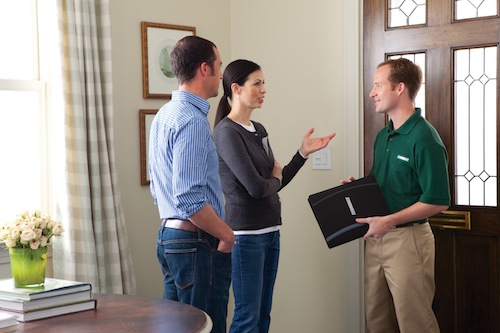 The soil under the foundation. Damp air in the crawl space. Moisture buildup in the attic or insulation. These are only a few ways excess moisture can make its way into your Rocky Mount, NC home. And without proper moisture control services, the accumulation of too much moisture can have a detrimental impact on your Rocky Mount home or property.
Call Terminix® for expert moisture control, and get peace of mind that your home is protected from the water damage and pest problems!
Control Moisture, Prevent Water Damage & Pests in Rocky Mount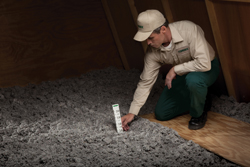 Excessive indoor moisture can affect both old and new homes alike. Old homes can become susceptible over time, whereas the tight construction of newer homes can trap moisture in and cause a buildup.
To ensure your home, old or new, is protected from excess moisture, we recommend a regular home moisture inspection. During the moisture inspection by Terminix®, we check the whole home for excess moisture and identify its causes. Then, we can provide solutions and services to control moisture in your Rocky Mount, NC home.
Terminix® Five-Part Crawl Space Moisture Control
Call Terminix® to get your excess indoor moisture under control, and avoid the future costs of unnecessary pest control services or water damage repairs. Our Rocky Mount moisture control experts have delivered peace of mind to hundreds of homeowners and business owners in our last 80 years in business.
The Terminix® Crawl Space Moisture Control System helps you protect your Rocky Mount property from the lingering effects of poor moisture management through our use of five moisture control methods, including:
To learn more about moisture control services for Rocky Mount, NC, call 1-800-BUGS-911 (800-284-2911) today to schedule a free initial consultation!