Backyard Mosquito Control? Rocky Mount, NC Thinks Terminix®!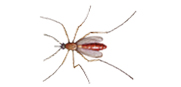 The buzzing is annoying, but mosquito bites are what keep many Rocky Mount, NC homeowners from enjoying their backyards! Trust Terminix® to get rid of mosquitoes in your backyard, and you'll soon be relaxing on your patio once more — without fear of mosquito bites.
Mosquito Control & Prevention by Terminix®
With the humidity and long warm season, the North Carolina climate can encourage mosquito infestations. This makes getting rid of mosquitoes a tough project that requires ongoing mosquito control efforts, rather than a one-time treatment.
Terminix® uses the latest, most powerful products and techniques to deliver backyard mosquito control that lasts. We will also advise Rocky Mount homeowners on steps they can take to prevent mosquitoes on their property.
Our Rocky Mount, NC mosquito prevention and elimination process includes:
Inspection: We assess your property and find problem areas that may be the source of your mosquito problem. We help you find a solution and advise you on how to avoid a mosquito infestation in the future.
Treatment: You can enjoy the outdoors in a comfortable, mosquito-free environment once more! Mosquitoes don't stand a chance when they're up against our powerful backyard mosquito control treatments.
Prevention: We back every mosquito control treatment with our 100% ultimate protection guarantee!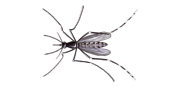 Let us show you why our thousands of Rocky Mount, NC clients trust Terminix® to keep their properties free of mosquitoes. Call 1-800-BUGS-911 (800-284-2911) today to schedule a free initial consultation!