Holly Springs, NC Ant Control from Terminix®
Get rid of ants the Terminix® way! Our skilled ant control specialists offer fast response and a variety of custom treatment options, including one-time ant control services and comprehensive, preventative ant treatment plans. In Holly Springs, residential and commercial customers alike turn to us to eliminate their ant infestations.
Ant Prevention and Elimination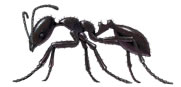 When you're looking for a Holly Springs, NC ant exterminator, rely on the experienced team at Terminix®. We've been one of North Carolina's most trusted ant control companies for over 80 years.

Our same-day ant treatments begin with a free inspection to assess the extent of the ant infestation. Next, your Terminix® ant expert will treat your home using the latest, most effective methods of ant control. Each of our team members is trained and equipped to offer custom ant control treatments designed to get rid of ants for good.

But it's not just about eliminating the current ant problem — we fight ants at the source, eliminating the queen and the entire ant colony to ensure your property is completely ant-free. And each treatment is backed by our 100% ultimate protection guarantee!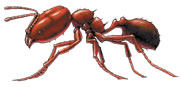 To learn more about our Holly Springs, NC ant control services and to get rid of ants on your property, call 1-800-BUGS-911 (800-284-7911) today to schedule a free initial consultation!