Preventative Termite Control for Holly Springs, NC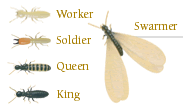 At Terminix®, we know how serious termite damage is. For over 80 years, we've been providing expert termite control and preventative termite treatments for customers in Holly Springs and across North Carolina.
Concerned that there may be a subterranean termite infestation on your property? Call us for peace of mind. A certified termite control specialist will be at your door within 24 hours, equipped with the latest treatments and termite-fighting technology. We'll provide a free termite inspection and then customize a plan to help you get rid of termites for good.
Custom Termite Treatments for Holly Springs Homes and Businesses
Our experienced termite exterminators will use their expertise to design a termite treatment plan specific to your needs. Terminix® provides fast-acting and preventative termite control, to eliminate any current termite colonies and keep them from coming back.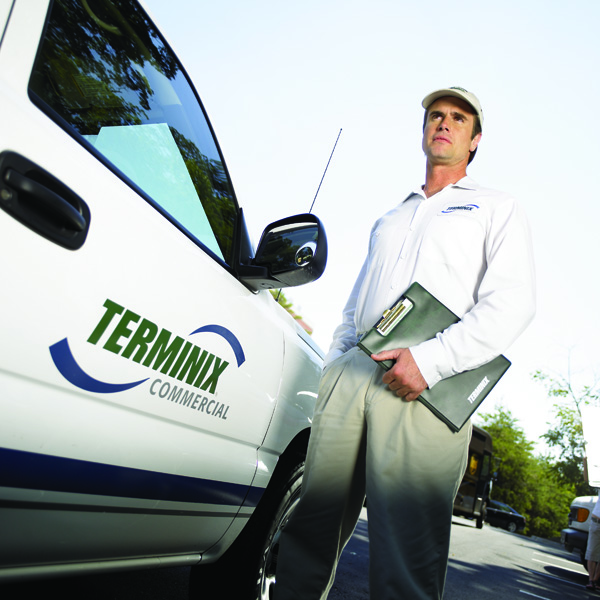 Our Holly Springs, NC termite treatment options include:
The Terminix® Liquid Defend System™: Creates a treatment zone around and through your home's foundation, eliminating termites almost immediately
The Terminix® Termite Baiting Program™: An alternative "GREEN" termite control option for clients who are concerned about chemical usage on their property.
Value, Peace of Mind & Effective Termite Control
Terminix® doesn't just deliver the industry's best pest control for termites — we back our termite solutions with a 100% ultimate protection guarantee, promising termite damage repair and free re-treatments as long as you are under contract!

We also offers other exclusive benefits to our Holly Springs customers:
A $ 25,000 damage repair guarantee
Large range of treatment options
Thorough property inspections to help prevent termite damage
A free inspection and price quote courtesy of a professional Terminix® exterminator
To learn more about our Holly Springs, NC termite control services, call 1-800-BUGS-911 (800-284-7911) today to schedule a free initial consultation!