Terminix®: Holly Springs' Mosquito Control Pros!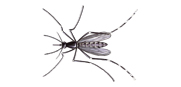 Do mosquitoes keep you from enjoying Holly Springs' beautiful weather in the spring, summer and early fall? Say goodbye to mosquito bites — call Terminix® for effective backyard mosquito control!

We'll not only get rid of mosquitoes, but will also prevent mosquitoes from coming back. With over 80 years of experience in preventative pest control, Terminix® treatments are targeted, powerful and designed to give you complete peace of mind.
Mosquito Control the Terminix® Way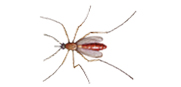 Mosquito infestations require more than just a one-time quick fix. To completely eliminate these pests, our mosquito control plan includes everything from customer education to the latest, most effective extermination and mosquito prevention methods.
Our Holly Springs, NC mosquito control program includes:
Inspection: We'll identify the sources of your mosquito infestation and will explain how to avoid future mosquito problems.
Treatment: Our mosquito treatments don't just kill mosquitoes — they also include preventative measures, meaning you can enjoy your backyard all summer long!
Prevention: Every mosquito control service is backed by our 100% ultimate protection guarantee, so you can count on Terminix® to keep your property mosquito-free!
See why thousands of Holly Springs customers rely on Terminix® to get rid of mosquitoes and keep them from coming back. Call 1-800-BUGS-911 (800-284-7911) today to schedule a free initial consultation!