Holly Springs, NC Moisture Control Specialists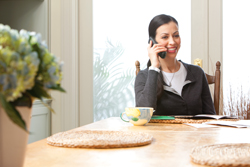 Why worry about moisture and mildew? The exposed ground under your home may release as much as 19 gallons of water a day, with the potential to cause significant structural damage over time. If your home hasn't been inspected for mildew or moisture damage recently, call the moisture control team preferred by Holly Springs homes and businesses: Terminix®!
In addition to causing mildew, excess moisture can ruin your belongings and attract harmful pests like termites and cockroaches. With the help of our Holly Springs, NC moisture control and mildew removal services, you can breathe easier knowing your property is protected.
Prevent Mildew & Protect Your Holly Springs Investment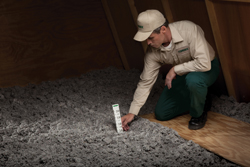 While modern construction standards mean tighter joints and sturdier homes, this tighter construction can actually add to your moisture problem. Insulation can also trap moisture, leading to damage. Moisture doesn't pick and choose — it can affect any type of home, old or new.
If you'd like to prevent mildew as well as pest infestations, it's time for professional moisture control from Terminix®. We've been Holly Springs' moisture control and mildew removal specialists of choice for more than 80 years, saving families and commercial customers alike thousands in reconstruction costs.
Terminix® Crawl Space Moisture Control System
Don't settle on subpar service. At Terminix, our Holly Springs moisture control specialists can help you prevent pest infestations and possible water damage with our esteemed five-part crawl space moisture control system.
Regardless the condition of your crawl space, our Terminix® Crawl Space Moisture Control System is guaranteed to effectively protect your Holly Springs property from the lingering effects of poor moisture control through our use of a wide variety of moisture control methods including:
Protect your home or business from moisture damage and insect infestations. Call our Holly Springs, NC moisture control team today at 1-800-BUGS-911 (800-284-7911) to schedule a free initial inspection!