Get Rid of Ants on Your Outer Banks, NC Property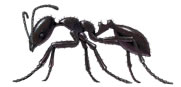 Is there a trail of ants leading in from your front or back door? Terminix® can help alleviate even your worst ant infestation with its proven Outer Banks, NC ant extermination service.
From our one-time ant treatment to long-term ant prevention, we can permanently eradicate your Outer Banks ant problem. Our Currituck County ant extermination experts offer proven solutions for both residential and commercial clients. What are you waiting for? Contact us to get rid of ants in your Outer Banks home or business today!
Outer Banks, NC Trusts Terminix® for Ant Control
For more than 80 years, Terminix® has been North Carolina's choice for pest control and ant extermination. We put our decades of combined knowledge and expertise in the pest control industry to use in our provision of esteemed Outer Banks ant control.
Each member of our Outer Banks pest control team is trained on the latest and most innovative ant control products and technologies. All it takes is one call and a Terminix® ant exterminator will arrive at your door to inspect your property for ants and apply same-day ant treatments to quickly and efficiently get rid of ants in your Outer Banks, NC home or business.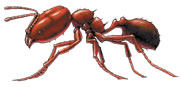 Terminix® doesn't just exterminate ants inside your property. We'll find the source of the problem, wiping out the ant queen and the entire ant colony to ensure that your Outer Banks house or business stays ant-free long-term.
With our 100% ultimate protection guarantee, you can rest assured knowing that we stand behind our ant extermination services. To learn more about our professional ant treatments and to get rid of ants on your Outer Banks property, contact us at 1-800-BUGS-911 (800-284-7911) to schedule a free initial consultation! Call now!