Outer Banks, NC Cockroach Extermination by Terminix®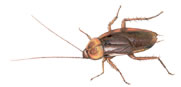 Do you squirm each time you see a cockroach scuttle across the floor of your Outer Banks, NC home? You're smart to be wary…
Did you know that roaches carry and spread harmful bacteria and diseases on every surface they come into contact with? It's true. This, coupled with their ability to multiply quickly into a full-blown infestation, and you can see why Terminix® recommends immediate action at first sighting of a cockroach. Contact us today to get started on the eradication of your Outer Banks cockroach infestation!
Fast & Effective Cockroach Control to Get Rid of Roaches
With more than 80 years of pest control experience, Terminix® understands what it takes to fight persistent pests like the cockroach. The key is to kill cockroaches quickly, eliminating the root of the problem before it has a chance to intensify.
The Terminix® Outer Banks cockroach control technicians offer fast, effective cockroach extermination to clients across Currituck County and the surrounding area. They also take preventative measures to protect against future cockroach infestations.
Cockroach Extermination Outer Banks Trusts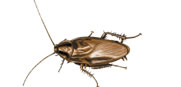 Terminix® cockroach exterminators utilize a three-part approach to help you get rid of roaches once and for all.
Our Outer Banks cockroach extermination plan includes:
Inspection: Terminix® will determine the extent of cockroach infestation so we can target our treatments accordingly.
Elimination: Through the use of industry-leading pest control products and technologies, we effectively get rid of roaches in your Outer Banks space–no matter how bad the cockroach infestation is.
Prevention: Our Terminix® Outer Banks pest technicians will educate you on the best ways to prevent cockroach infestations in the future and establish chemical barriers to discourage roaches from coming back in the treatment area.
To learn more about our cockroach control methods and to get rid of roaches in your Outer Banks space, contact us at 1-800-BUGS-911 (800-284-7911) today to schedule a free initial consultation! Call now!