Trust Terminix® for Your Smithfield, VA Bed Bug Control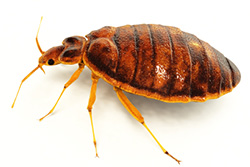 Bed bugs are tough to detect, and even harder to get rid of without the help of a professional. The expert bed bug exterminators of Terminix® can help you get rid of bed bugs for good! Our Smithfield, VA pest control team is trusted by thousands of customers throughout Isle of Wight County for their delivery of fast, lasting results.
Terminix® uses the latest and greatest extermination products for its bed bug treatments and bed bug prevention techniques in efforts to offer you the ultimate protection against bed bugs. Don't wait a second longer to protect your Smithfield property from the threat of bed bugs! Contact Terminix® and we will effectively get rid of bed bugs in your Isle of Wight County commercial or residential property — and ensure they don't make a comeback!
FREE Bed Bug Inspection for Isle of Wight County & Beyond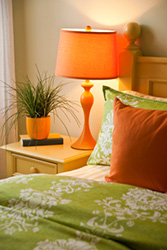 At the start of our termite control efforts, a Smithfield termite exterminator will conduct a thorough bed bug inspection to confirm the presence of these pests and assess the severity of the infestation. Based on their findings, our bed bug control experts will advise you on the best course of action to suit your needs.
Terminix® bed bug specialists are knowledgeable on every method of bed bug detection — even the highly-esteemed K-9 bed bug detection service. Our custom pest control and bed bug treatment plans offer effective relief while taking into consideration your needs. We also offer a variety of commercial bed bug treatments, including those for:
What About Heat Treatments for Bed Bug Control?
Terminix® is committed to using only those products and technologies that have been thoroughly tested and proven for ultimate cost-efficiency and success in controlling pests. With bed bug infestations becoming more prevalent, some bed bug treatments and control methods have become more popular than others, including whole-house heat treatments.
At this time, Terminix® feels that the high cost, extensive prep time, added inconvenience to clients and lack of follow-up associated with whole-house heat treatments does not represent a good value to our Smithfield customers. What we do offer is a heat chamber treatment.
Lightweight and portable, the frameless heat chamber uses hot air to kill bed bugs of all life stages within six to eight hours of implementation. It can house a wide variety of items (including bed springs and mattresses) and can be transported to and from your Smithfield home or business for added convenience.
For more information about our Smithfield, VA bed bug control or for help in determining which Terminix® bed bug treatment is right for you, call 1-800-BUGS-911 (800-284-7911) today to schedule a free initial consultation!