Terminix® Backyard Mosquito Control for Smithfield, VA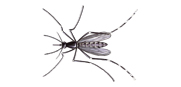 Coping with the constant buzz of mosquitoes as they whiz by your head is hardly an enjoyable way to spend an afternoon outside, but when the buzzing is accompanied by itchy, painful mosquito bites — it can become downright unpleasant!
Terminix® can help you reclaim your outdoor space from pesky mosquitoes with its backyard mosquito control and preventive techniques. Contact us today to schedule your free initial consultation!
Eliminate & Prevent Mosquitoes the Terminix® Way
Mosquitoes thrive in warm, humid climates which could mean bad news for people in Smithfield, VA and surrounding areas when it comes to mosquito control. Don't fret, for Terminix® has just the solution you're looking for!
Those of you who are finding it exceedingly difficult to control or get rid of your Smithfield mosquito infestation, call the pest control experts at Terminix®. Our backyard mosquito control program includes everything you need to eradicate your current infestation and prevent future mosquito problems.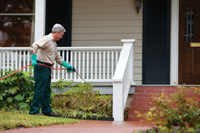 Our Smithfield, VA mosquito prevention and elimination process includes:
Inspection: We assess your property and find problem areas that may be the source of your mosquito problem. We help you find a solution and advise you on how to avoid a mosquito infestation in the future.
Treatment: You can enjoy the outdoors in a comfortable, mosquito-free environment once more! Mosquitoes don't stand a chance when they're up against our powerful backyard mosquito control treatments.
Prevention: We educate the client on steps they can take to prevent mosquito problems in the future. We back every mosquito control treatment with our 100% ultimate protection guarantee!
Let us show you why thousands of Smithfield, VA clients trust Terminix® to keep their properties free of mosquitoes. Call 1-800-BUGS-911 (800-284-7911) today to schedule a free initial consultation!