Rid Your Smithfield, VA Home of Fleas!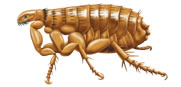 Flea bites are unpleasant for humans and pets alike and quick response is key to effective home flea control. The Terminix® certified flea exterminators offer the ultimate flea control treatments to effectively rid your Smithfield, VA home of fleas — and flea prevention techniques to ensure they don't return!
Terminix® has more than 80 years of experience providing powerful home flea control to thousands of clients throughout Wight County and Virginia. We use the most effective and innovative flea treatments and equipment to give you peace of mind that your home is flea-free — guaranteed.
Flea Control Smithfield, VA Trusts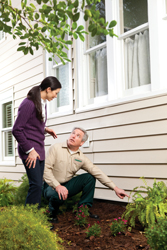 Our Smithfield flea exterminators offer fast response and superior protection against even the most advanced flea infestations. We'll arrive within 24 hours of your call to apply a powerful, one-time home flea control treatment for immediate relief.
Along with single-treatment flea control, your Terminix® flea control expert will discuss with you the flea problem and advise you on how to prevent fleas in the future. Should these pests make a comeback, we'll provide free unlimited re-treatments throughout the duration of your contract with Terminix®.
Prepare your Smithfield, VA home today for Terminix® flea treatment with these steps:
Vacuum all carpets and floors prior to our arrival
Pick up all toys and other objects in the flea treatment area
Clear all people and pets out of area to be treated
Our treatment products not only kill fleas, but have growth regulators built into them to eliminate fleas for good! As always, our home flea control is backed by a 100% ultimate protection guarantee.
To learn more about our home flea treatment methods, call 1-800-BUGS-911 (800-284-7911) today and schedule a free initial consultation!