Chesapeake, VA Ant Control from Terminix®
Get rid of ants the Terminix® way! Our experienced and knowledgeable ant control experts offer quick response and a range of custom ant extermination options, including one-time ant control services and exhaustive, preventative ant treatment strategies. In Chesapeake, both home and commercial customers turn to us to completely end their ant problems.
Terminix® Gets Rid Of Ants — For Good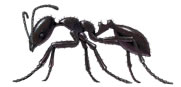 When you're trying to find a Chesapeake, VA ant exterminator, trust the expert team at Terminix®. We have been trusted as Virginia's best ant control business for more than 80 years.

Our 24-response ant treatments start with a free inspection to evaluate the scale of the ant infestation. Next, your Terminix® ant specialist will treat your property with the most up-to-date and powerful techniques for ant control. Every one of our team members is trained and equipped to provide individualized ant control treatments formulated to get rid of ants — permanently.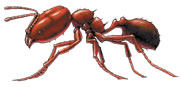 But we do more than just exterminate the ants that are present — we fight ants at the starting point, taking out the queen and whole ant colony to guarantee your premises are absolutely free of ants. And each treatment is secured by our 100% ultimate protection guarantee!

For more information about our Chesapeake, VA ant control treatments and to get rid of ants on your premises, call 1-800-BUGS-911 (800-284-7911) today to set up a free initial consultation!