Chesapeake, VA Moisture Control Experts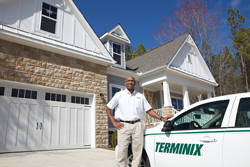 Why should you be concerned about moisture and dampness in your home? Well, as many as 19 gallons of liquid can seep out of the bare ground beneath your property a day, with the possibility of eventually leading to serious structural damage. If your property has not been checked for moisture damage recently, get the moisture control team preferred by Chesapeake homes and businesses: call Terminix®!
Excess moisture can ruin your possessions and attract harmful pests like termites and cockroaches. With the assistance of our Chesapeake, VA moisture control services, you can breathe a sigh of relief knowing that you and your property are safe.
Control Excess Moisture in Your Chesapeake Home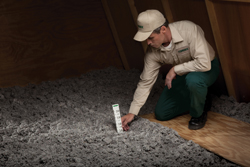 Modern construction standards mean stronger joints and tougher structures, but this tighter construction may actually make a moisture problem worse. Damage can also result from moisture getting trapped in insulation. And moisture isn't selective — it can affect any kind of building, new and old alike.
If you want to avoid moisture and pest problems, it is time for expert moisture control from Terminix®. We've been Chesapeake's moisture control specialists for more than 80 years, saving families and commercial customers thousands in reconstruction costs.
Terminix® Crawl Space Moisture Control System
Our five-part crawl space moisture control system is designed to protect your Chesapeake home from the harmful effects of excess moisture, including pest infestations, odors associated with mildew, moisture damage and problem property inspections. It involves flood alert notification as well as our use of:
Protect your home or business from moisture damage and insect infestations. Call our Chesapeake, VA moisture control team today at 1-800-BUGS-911 (800-284-7911) to schedule a free initial inspection!