Control Moisture in Southern Pines, NC with Terminix®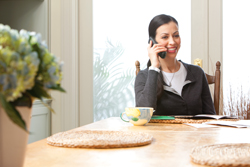 Excess moisture is a problem many Southern Pines, NC homeowners face. From attracting pests to your home, to potentially ruining personal belongings and causing water damage, excess moisture can be extremely problematic if left unchecked.
Call Terminix® for Southern Pines moisture control you can trust! With the help of our moisture control experts, you can feel confident knowing your home is protected from the effects of excess moisture.
Prevent Pests & Water Damage with Southern Pines Moisture Management
Both old and new Southern Pines homes are susceptible to moisture problems. Old homes are not always properly weatherized to prevent moisture from getting indoors, and the tightly constructed joints of new homes can cause moisture to build up overtime.
With our complete range of Southern Pines, NC moisture control services, we can help you control moisture in your home — protecting against water damage and making pest control easier. Call Terminix® and a moisture control expert will come to your home to inspect for moisture problems and provide moisture control solutions as needed.
Terminix® Crawl Space Moisture Control System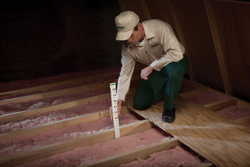 Through our Terminix® Crawl Space Moisture Control System, our technicians can help you protect your Fayetteville, NC home from odors associated with mildew and soil gases in crawl spaces, rodent and insect infestations, problematic property inspections and moisture damage.
Excess moisture management methods available through this system include:
For more than 80 years, our company has provided Southern Pines the best pest control and moisture control services — and we can help rid your home of excess moisture! To learn more about moisture control services, call 1-800-BUGS-911 (800-284-2911) today to schedule a free initial consultation.