Expert Southern Pines, NC Ant Control & Prevention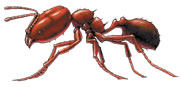 When you have an ant problem, it may seem like there is a never-ending stream of ants marching into your home or commercial building. Terminix® can help you reclaim your space from ants with our custom Southern Pines ant control solutions. From single ant treatments to ongoing ant prevention, we offer the needed services for complete protection.
Call Terminix® to Get Rid of Ants
With 80 years of experience, our Southern Pines pest control company uses our unparalleled expertise to get rid of ants in your home or business. With one call, we can be there within 24 hours to start ant control services.
Our ant control services typically follow these steps:
Your Southern Pines ant exterminator will start with an inspection to detect ants and determine which ant treatments will be most effective.
Then, we apply these treatments for total ant extermination.
Lastly, the Terminix® ant exterminator will trace the infestation to it origins by locating the colony, and destroy it and the ant queen to ensure there are no recurrences of your ant problems.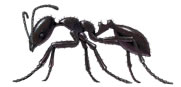 We stand behind our ant control services with a 100% ultimate protection guarantee, so you can have peace of mind knowing you are fully protected from ants. To learn more about our professional ant treatments and to get rid of ants on your Southern Pines property, call 1-800-BUGS-911 (800-284-2911) today to schedule a free initial consultation!