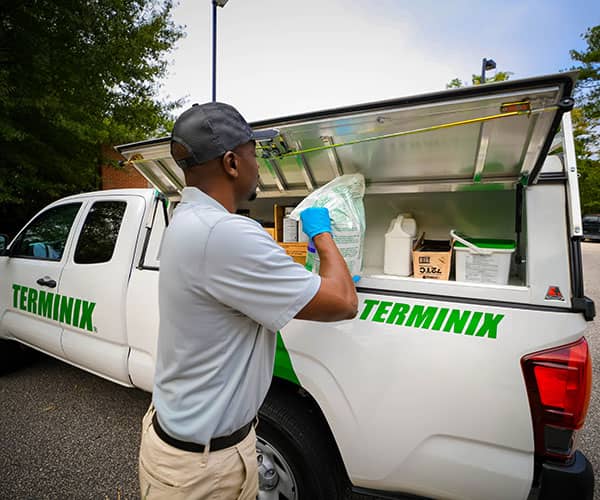 Durham, NC Pest Control Solutions from Terminix®
Durham, NC is home to more than just outstanding people, a thriving art scene, and a nationally-recognized basketball team; it's also home to crawling, biting, breeding cockroaches, ants, fleas, mice and other pests!
Luckily, the Terminix® team knows the right way treat your Durham, NC home or business to keep these bugs and vermin in their place—away from you, your family or your employees. Our pest control technicians have been serving Durham, NC for over 80 years, and we have thousands of satisfied customers who rely on us to get the job done on a daily basis.
The Durham, NC Exterminator You Can Count On
Whether you're a Durham, NC residential or commercial exterminator client, Terminix® has the right pest control solutions for you. Our technicians will come to your location to perform a thorough walkthrough and develop a customized pest control plan suited to your needs—and your budget.
The Terminix® Ultra Protection guarantee means you'll love the results of every service 100%, or you get your money back. It's the pest control industry's best, and it's why more and more Durham, NC home and business owners rely on Terminix® to get the job done.
Read What Our Clients
Are Saying
SERVICE REQUEST?
Fill out the form below.
To see for yourself why our customers in Durham, NC rely on Terminix® for their pest control needs, call 1-800-BUGS-911 (800-284-7911) to schedule a free initial consultation today!