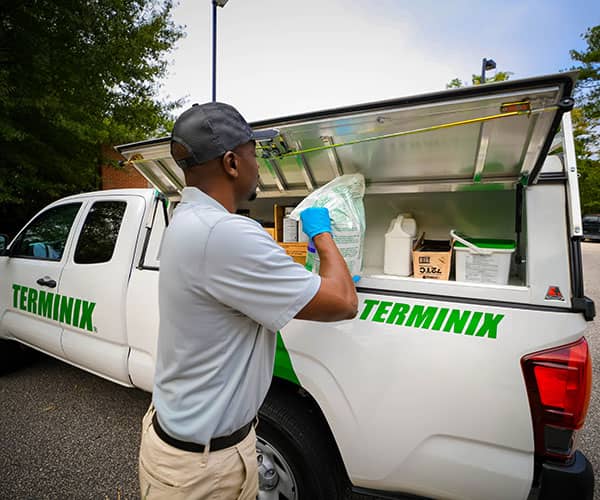 Terminix®: The Pest Control Experts in Norfolk, VA
When it comes to exterminator services in Norfolk, VA, the pest control experts from Terminix® have been helping homeowners and businesses alike battle bugs and eliminate pests for over 80 years.
We are one of the largest franchisees of Terminix® International, the world's most respected pest control company. Our franchise has been managed by three generations of the same family, and we have more than 600 employees dedicated to serving the pest control and related service needs of our customers in Norfolk, VA.
Put a Proven Norfolk, VA Terminix® Exterminator to Work for You
Every day across Norfolk, VA, people rely on Terminix® as the pest control experts who get the job done on time, every time. Each exterminator we employ is a highly-skilled technician who is trained to not only eliminate bugs, but keep them from coming back.
We know the best ways to stop and prevent ants, termites, bed bugs, mosquitoes and other pests from damaging your biggest assets—your family, your home, or your business. And we back our work up with a 100% guarantee.
Choose from a wide variety of residential or commercial plans and services that will help you enjoy unmatched peace of mind along with the latest in technology and industry-leading pest control options. Our commercial options include Norfolk, VA:
Read What Our Clients
Are Saying
SERVICE REQUEST?
Fill out the form below.
To see for yourself why thousands of customers all around Norfolk, VA rely on Terminix® for their pest control needs, call 1-800-BUGS-911 (800-284-7911) to schedule a free initial consultation today!