Banish Ants From Your Elizabeth City, NC Property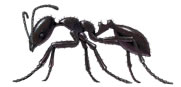 Got an ant problem in your residential or commercial property that's driving you crazy? Our Elizabeth City, NC ant control specialists are prepared to get rid of ants—fast! Terminix® ant control experts offer individualized solutions, from one-time ant treatments to long-term ant extermination plans. We offer ant control services for both homes and business facilities.
Terminix®: The Ant Exterminators Elizabeth City Trusts
For expert ant control in Elizabeth City, NC, you need the experienced team at Terminix® on your side. We have been a leading ant exterminator and pest control provider in North Carolina for more than 80 years.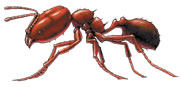 Our same-day ant procedures begin with an extensive inspection to determine the scale of the ant infestation. We follow up with the most effective ant control methods designed to get rid of ants and prevent their return. We outfit each pest control specialist with the most powerful and up-to-date technology and treatment products to guarantee that your ant infestation is eliminated.

Beyond treating your premises, Terminix® will also get to the root of your ant problem, taking out the queen and the whole colony to give you continued protection in the future. In addition, each ant control service is backed by our 100% ultimate protection guarantee.

To learn more about our professional ant treatments and to get rid of ants on your Elizabeth City property, call 1-800-BUGS-911 (800-284-7911) today to schedule a free initial consultation!