Guaranteed Cockroach Control for Elizabeth City, NC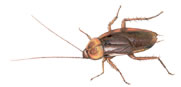 If you find cockroaches gross and revolting, we're with you. Sure, they are ugly– but did you know that they also spread disease and can rapidly reproduce? If you have seen even one cockroach on Elizabeth City property, chances are you will soon have a lot more on your hands (if you don't already!).
We'll Get Rid of Cockroaches—Fast!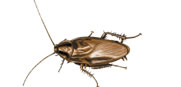 The experts at Terminix® know the best way to get rid of roaches fast—before they become and even bigger problem. With more 80 years of experience in cockroach control, we have the knowledge and treatments to kill cockroaches and keep them away for good.
Elizabeth City, NC Cockroach Extermination Done Right
Our team uses a three-part cockroach control strategy that ensures you'll never have to worry about cockroach infestations again.
Our cockroach extermination plan includes:
Inspection: Terminix® will determine the current level of cockroach infestation so we can target our treatments accordingly.
Elimination: We use industry-leading technology to effectively get rid of roaches in your space, no matter how bad the problem.
Prevention: Our pest technicians will educate and inform you on the best ways to prevent cockroaches and will set up chemical barriers to discourage roaches from coming back and kill any who do.
To learn more about our cockroach control methods and to get rid of roaches in your space, call 1-800-BUGS-911 (800-284-7911) today to schedule a free initial consultation!