Flea Control & Prevention: The Terminix® Difference
Flea bites are itchy and painful for humans and pets alike. Protect your family and four-legged friends with our esteemed New Bern, NC home flea control and preventative services.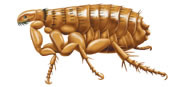 Terminix® is proud to offer flea control and prevention to protect all members of your family — even the furry ones! Contact our Craven County pest control specialists today and find out for yourself why we are New Bern's choice for all their home flea control and prevention needs.
Home Flea Control New Bern, NC Trusts
Founded 80-plus years ago, Terminix® residential flea control programs make use of the most up-to-date, powerful pest control treatments to ensure lasting results. Within 24 hours of inquiring about our services, a member of New Bern flea extermination crew will arrive at your door to initiate your flea treatment services and provide you fast relief!
Terminix® certified flea exterminators can rid your New Bern home of fleas in as little as one treatment. Even the largest, most advanced flea infestations are no match for our experienced and well-equipped flea exterminators. Once your flea problem is eradicated, we will discuss the parameters of your flea prevention efforts to determine your home's specific pest control challenges and how to best prevent fleas in the future.
Get Rid of Fleas in Your New Bern, NC Home!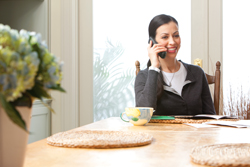 Our flea control products don't only kill fleas, but also have growth regulators built into them to ensure fleas are eliminated for good! As always, our home flea control is backed by a 100% ultimate protection guarantee.
You can prepare your New Bern, NC home for Terminix® flea treatment by:
Vacuuming all carpets and floors prior to our arrival
Picking up all toys and other objects in the flea treatment area
Clearing the area to be treated of all people and pets
To learn more about our New Bern home flea control methods, contact us at 1-800-BUGS-911 (800-284-7911) to schedule your free, no-obligation consultation. Call now!