Terminix® Redefines New Bern, NC Backyard Mosquito Control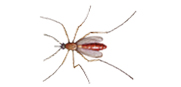 Tired of mosquitoes and itchy mosquito bites ruining your time outdoors? Terminix® helps New Bern, NC homeowners regain control over their backyards with its proven mosquito control services.
Put the bug repellant back on its shelf. Keep the citronella candles unlit. Terminix® can effectively rid your Craven County home of its mosquito infestation–while keeping you and your family mosquito-bite-free long-term! Contact us today to learn more about our New Bern backyard mosquito control and prevention.
Fast, Efficient Craven County Mosquito Management & Prevention
With its warm and sticky climate, New Bern is exceptionally inviting to mosquitoes. This, coupled with our longer than average warm season, makes getting rid of mosquitoes a tough task that requires ongoing mosquito control.
Terminix® uses the latest, most powerful products and techniques to deliver New Bern backyard mosquito control that lasts. Our pest control experts also advise Craven County homeowners on what they should do to prevent mosquito infestations in the future.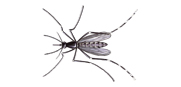 Our New Bern, NC Mosquito Control & Prevention includes:
Inspection: We assess your property to determine problem areas, as well as the cause of your mosquito problem. We also help you find a solution and advise you on what you should do to avoid a mosquito infestation in the future.
Treatment: Terminix® can help you establish a comfortable, mosquito-free environment for you and your family to enjoy long-term with our powerful New Bern backyard mosquito control treatments. Call us today for a full breakdown of our mosquito treatment options.
Prevention: Like all other pest control services, Terminix® backs its mosquito control treatment with its 100% ultimate protection guarantee!
Stay Mosquito-Bite Free with Terminix®!
Let us show you firsthand why thousands of homeowners in New Bern and across North Carolina trust Terminix® to keep their properties mosquito free! Contact us at 1-800-BUGS-911 (800-284-7911) to schedule a free initial consultation. Call now!