Terminix® Moisture Control for New Bern, NC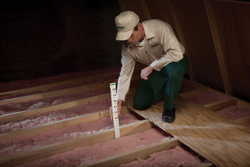 Is the soil under your foundation damp? Do you have moisture buildup in your attic or insulation? Excess moisture often seeps into the nooks and crannies of homes unnoticed–until excessive and costly water damage brings the situation to light.
Our Terminix® moisture control specialists are trained on the latest and most innovative techniques to ensure the structural integrity of your home and reduce the risk of termite, cockroach, and other pest infestations. Contact us to learn more about our moisture control services and protect your home from potential water damage and unwanted pests!
Prevent Excess Moisture & Water Damage with Terminix®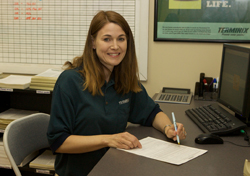 Excess moisture affects new and old homes alike. Old homes may become susceptible over time, whereas the tight construction of new homes traps in moisture which builds up over time and could result in costly and extensive water damage.
To ensure your New Bern home–old or new–is protected from water damage, we recommend you have one of our Terminix® moisture control specialists thoroughly examine your property for signs of excess moisture. After determining the source of the problem, we will advise you on the New Bern moisture control treatment and products that best suit your needs, including our Terminix® Crawl Space Moisture Control System.
The five-part system helps protect your New Bern, NC home from odors associated with mildew contamination, problem property inspections, pest infestations and moisture damage. It involves flood alert notification as well as:
Terminix®: New Bern Moisture Control that Counts!
Get excessive indoor moisture under control and avoid the expense of undue water damage with Terminix®. Since our founding 80-plus years ago, our moisture control experts have delivered peace of mind to thousands of clients in Craven County and across North Carolina.
Interested in learning more about our New Bern, NC moisture control? Contact us today at 1-800-BUGS-911 (800-284-7911) to schedule your free, no-obligation consultation! Call now!